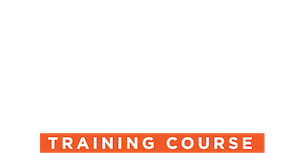 What if You Could Finally Become a Published Author?
Discover exactly how to demystify the publishing system and become a successful author with a huge impact on the world.

There's a book inside of you.
It's the culmination of your most important life experiences, your hard-earned wisdom, and what you have to teach as a result.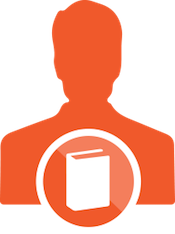 The world needs to hear what you have to say. And only you can share it.
You know that having a published book gives you massive authority, and opens all kinds of doors that otherwise remain locked shut.
But the path to publishing a book can be overwhelming and full of rejection.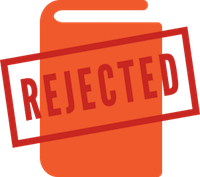 The majority of first-time authors who submit a book to an agent or publisher are immediately rejected. Those who survive the cut sell fewer than 3,000 copies.
Authors who choose to self-publish often throw in the towel before their book is ever complete—it's just too difficult to figure out, so they quit.
If you don't approach this the right way—the smart way—then you'll likely end up another publishing statistic. It's easy to see why most people give up or never even try to fulfill their dream.
What If You Could Talk to a Publishing Insider?

Thankfully, there's someone who can take the mystery and confusion out of publishing.
Meet Michael Hyatt. He's the former CEO of Thomas Nelson Publishers, one of the largest publishing houses in the world. In his 30-year career, he has seen every aspect of the publishing world—as an agent, as a publishing executive, and as the author of two New York Times bestsellers. He's also built one of the largest blogs in the world with more than 500,000 unique visitors per month.
When it comes to the world of book publishing, this guy knows exactly how the system works.
Introducing Get Published!
Michael poured 30 years of insider knowledge into Get Published, a proven, step-by-step course that will dramatically improve your chances of landing a book deal.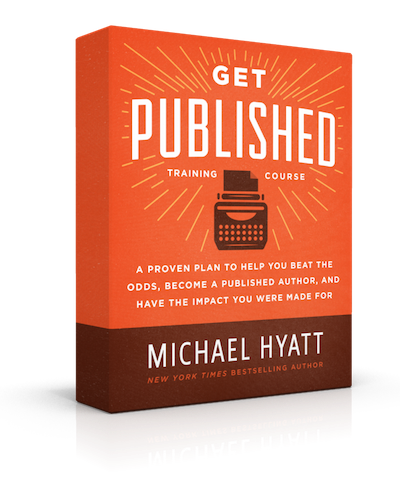 You get:
21 easy-to-digest sessions with over 10 hours of content

Lifetime access, so you can reference it for future publishing projects

Battle-tested advice that's proven in all markets and for all kinds of authors

A workbook to help you turn what you learn into a clear plan of action

Over $3,800 worth of bonuses, including Michael's proven teaching for how to write an irresistible book proposal

A 30-Day Money-Back Guarantee so there's absolutely no risk to you.
See Inside the Black Box of Publishing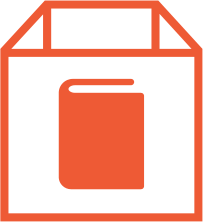 Now you can get access to the exact system Michael and thousands of other successful authors have used to get their book published and see it succeed in the marketplace.
In this 21-session audio course, Michael simply and clearly lays out the specific strategies that have worked for him and nearly every author he's ever worked with.
And these strategies can work for you, too.
People Just Like You Are Getting Published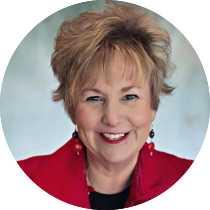 "As a new author, it was one 'ah ha' moment after another. It was so helpful learning from someone who is inside the industry who could explain the whys behind the whats. Get Published answered all my questions and many that I didn't even know to ask."
- S. Courtney Lawson, Wife, Mother, Blogger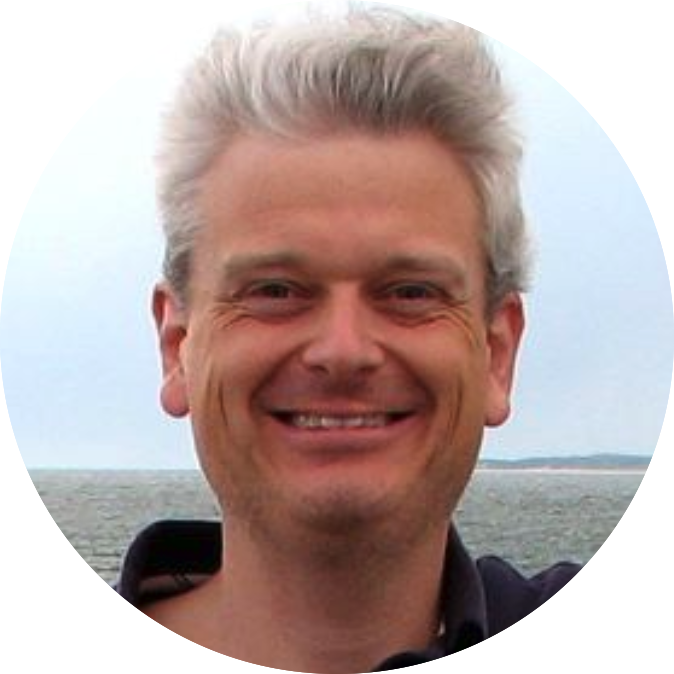 "You need a plan. You need a coach. You need encouragement. You need to take action. You won't find a better training program to educate and motivate you than this one. Whether you want to self-publish or contract with a major publisher, Michael can be an angel on your shoulder."
- Lee Smith,N.D. Naturopath and Author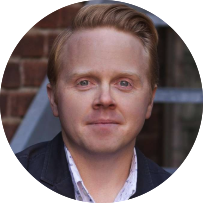 "This is the most comprehensive guide to publishing and launching a book I've ever seen. The quality is beyond that of anything else out there. Even as a published author, I'm taking notes and finding LOTS of nuggets to apply to my own platform and writing career. I'll be referencing it for years to come!"
- Jeff Goins, Author of The Art of Work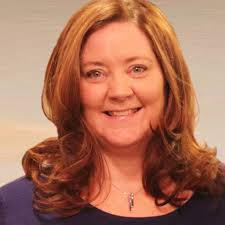 "I've wanted to write a book for a while but was stopped in my tracks by all the specifics. Research helped, but showed me there was so much more to it—and it was intimidating. Michael Hyatt's course changed that. Yes, I have lots to learn, but he lays out the details in a step-by-step approach that I can embrace. It's a huge relief to know I have resources I can go to anytime."
- Phyllis Stubblefield Nichols, Aspiring Writer

"This course is amazing! My sister and I took it several years back and it ultimately paved the way for us to get published with Baker Books! We've now had 3 books published with Baker and 3 more under contract."
- Kristen Clark, Author of Girl Defined
If you've ever struggled with self-doubt, procrastination, or feeling overwhelmed by the process, this section will be transformational for you. That's because a healthy mindset is a critical piece of getting published. This is honestly more important than an amazing book idea or gorgeous writing.
Register Now, and You'll Discover…
Traditional Publishing House or Self-Publishing?
Authors have more options than ever before. That's why Michael devotes an entire session to discussing the pros and cons of each path. If you've debated whether self-publishing or traditional publishing is right for you, you'll have clarity on how to proceed after listening to this session.
"You have a book inside you, but you keep telling yourself that you're not ready, willing, or able to write it. There's a constant stream of self-doubt, criticism, and negativity to keep you grounded in cold, hard reality. The thoughts are all in first-person: I'm not an author. I'm not an expert. I'm not interesting. I'm not good enough. You need a plan. You need a coach. You need encouragement. You need to take action. You won't find a better training program to educate and motivate you than this one. Whether you want to self-publish or contract with a major publisher, Michael can be an angel on your shoulder."

Lee Smith, N.D.
Naturopath and Author
I know it sounds over the top, but what you learn about the process of publishing in these sessions is surprising, if not shocking. This is where I unpack 30 years of publishing experience—and where you learn, step-by-step, how to get published.
Register Now, and You'll Discover…
"Michael Hyatt is a master at 'Showing vs Telling.' Telling would only give us more information, leaving us to fend for ourselves. However, with Get Published, Michael shows us how to achieve results by walking us step-by-step through the process. This is by far the best resource I've found on publishing and building my career as an author."

Dana Pittman
Writer and "Spiritual Midwife"
Here's where I share the little-known truth that getting published is only the beginning. In this section, you'll learn how to create an engaged fan base, launch a successful book, and turn that momentum into a thriving, financially viable career as an author.
Register Now, and You'll Discover…
"Michael has taken his 360 degree experiences as an author, publisher, agent, and coach and compiled an excellent series to help you jump the pitfalls and traps that cause so many to fail. If you are serious about your future as an author and want the best advice available for publishing in today's new landscape, you need to invest in this series and do it now."
Cynthia J. Stewart
Author

SPECIAL BONUS:
How to Write a Winning Book Proposal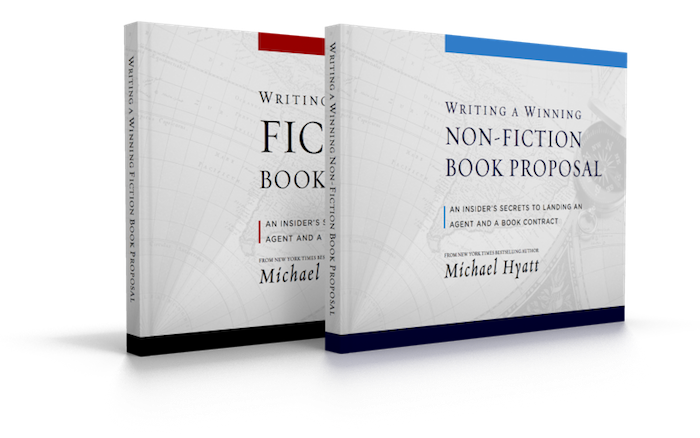 *Note: These images are for display. All purchase are digital download only.

Drawing on Michael Hyatt's years of experience, these ebooks show you what it takes to write a powerful, compelling book proposal that leaves agents begging to represent you—and publishers eager to sign you—whether you are writing a non-fiction book or a novel.
Learn Anywhere, Anytime with Downloadable Audio
Let's face it—we are all busy. We are all given the same 168 hours a week. To help you make the most of your time and ensure you benefit from every minute of this content, Get Published is an audio course. That means you can download the material and listen anywhere.
This Is Not Theory, But Proven, Market-Tested Advice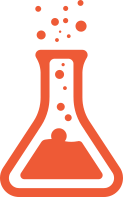 Although there's no silver bullet for publishing success, this program will DRAMATICALLY INCREASE YOUR CHANCES. If you do the work and follow the steps, you'll see results. We guarantee it.
Why? Because this course takes out the guesswork. This program moves beyond ideas of what might work and teaches you precisely what does work—and how to do it. It's 100 percent market-tested, news-you-can-use.
You Take Zero Risk with Our Money-Back Guarantee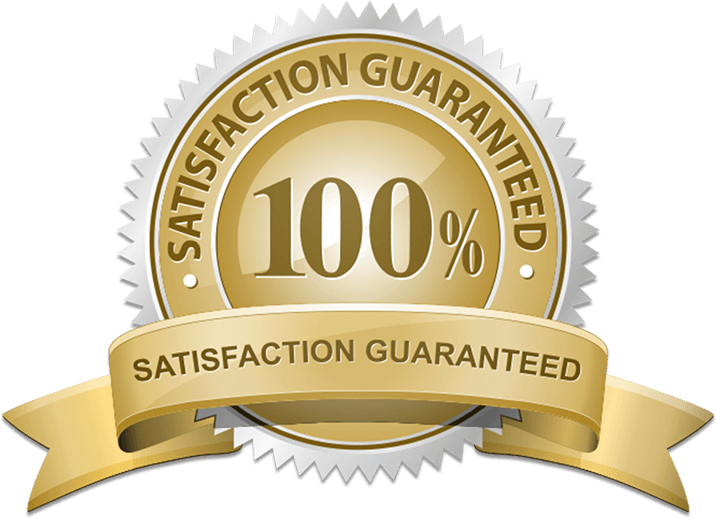 Michael is so confident in the value of this course that he's offering a 30-day money-back guarantee. If you buy this course and don't agree that it's worth every penny, just send us an email at [email protected] Tell us why you found it unsatisfactory (so we can improve!), and we will promptly refund your money.
You can't lose.
Get Published Faster and Easier Than You Ever Thought Possible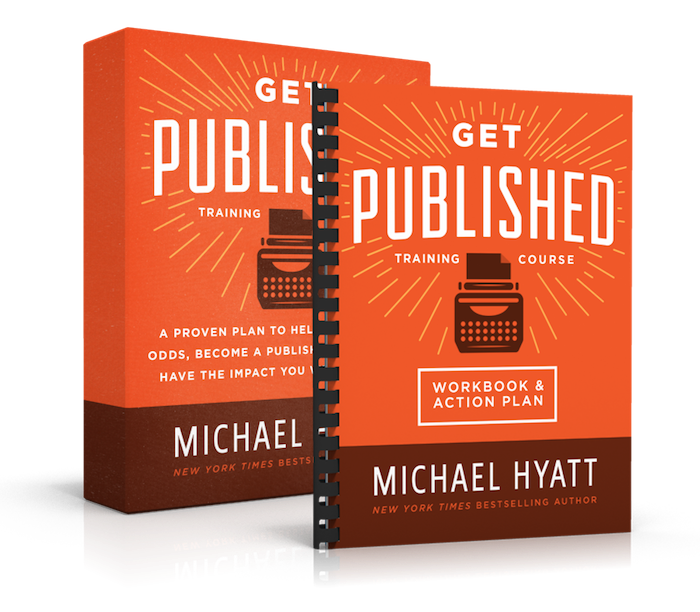 *Note: These images are for display. All purchase are digital download only.
Why This Decision Is a No-Brainer

Michael is passionate about helping authors like you avoid costly mistakes and take advantage of what really works. That's why it's priced affordably so that as many authors as possible can take advantage of it TODAY.
Maybe you're thinking, I'm not sure... it just doesn't sound that affordable.
Ask yourself these three questions...
What would you pay if you could finally get offered a publishing contract from a traditional publisher?

What would you pay to avoid the costly mistakes that can doom you to months, if not years, of spinning your wheels and getting nowhere?

What would you pay to accelerate the learning curve, discover what you need to know, and get your book making money sooner rather than later?
Or look at it this way...
Michael and others like him charge more than $2,500 an hour for consulting. This content, delivered one-on-one, would cost you more than $26,000.
Others in the online education world typically charge $997 to $2,997 for courses similar to this. The crazy thing is that hundreds and even thousands of people pay these amounts.
Sure, given enough time, you could probably figure out most of this on your own. You could scour the Internet for free advice, try to book appointments with industry professionals, or talk with a few friends who are authors.
But what is your time worth?
Even if you have the time, do you have the contacts and would you know what steps to take to go from point A to point B with any probability of success?
For most people, the answer is "no."
Even if you did, you still wouldn't have Michael's thirty years worth of experience as a publisher, literary agent, and New York Times bestselling author—or the opportunity to work alongside hundreds of bestselling authors, observing the common strategies and behaviors that lead to publishing success.
But now you can have it all, all 21 audio sessions (totaling over 10 hours of targeted teaching), workbook, and bonus materials for the low price of $347.00
"Get Published is more than a resource. It is like having a personal coach walk beside you through the entire process. Michael has lived and worked in every aspect of the publishing arena and generously shares his knowledge in practical, effective, bite-sized pieces. Simply put: I only wish I would have had Michael's coaching before I wrote my first two books. I will definitely be putting it into practice for my third!"

Keith Ferrin
Author and Speaker

Become a Published Author and Launch Your Bestseller!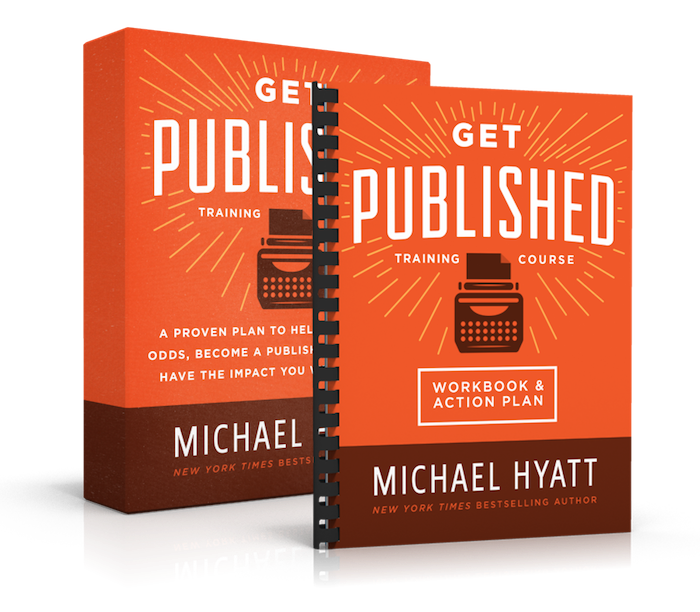 *Note: These images are for display. All purchase are digital download only.
Frequently Asked Questions
Will I receive anything in the mail?
No. This product 100% digital. The good news is that you will not have to wait for this program to arrive in the mail. You will get INSTANT ACCESS to listen right away. You can begin your publishing journey within minutes of making the decision to buy.
What happens after I purchase Get Published?
Within minutes of submitting your order, you will receive an email confirmation. It will include your account information and login to the Get Published dashboard. Here you can access all of the audio content, download the workbook and e-books, and access the bonus content.
How much overlap is there between this and Michael's other products?
To be honest, some. Sessions 5 and 6 cover how to create a compelling book proposal. Michael covers this topic in his two e-books on this subject. However, in this program he actually talks you through creating them, just as if he were coaching you one-on-one. He covers some of the content in Section 3 in his book, Platform. But again, he talks you through it in Get Published, adding additional material and applying it specifically to publishing. All in all, there's about a 20% overlap with previously published material.
What if this doesn't meet my needs?
A: Just send us an email at
[email protected]
telling us why it wasn't satisfactory. This feedback can help us with future editions of the course. We will promptly refund your money. (Okay, if it's the middle of the night here, it might be the next day.)
What if I am already a published author?
Honestly, everything still applies. You, perhaps more than anyone, know you need help if you are going to succeed. While this course doesn't offer any silver bullets, it takes the guesswork out of how to leverage your published book into a long-term career as a successful author.
How long will I have access to this program?
Forever. Or at least as long as the Internet exists. If you are really concerned, you can download everything—every audio session, the workbook, and all five bonuses—directly to your local computer.
Can I download the audio sessions and import them into iTunes?
Yes. In fact, we even have a tutorial in the program on how to do this.
What if I have a question or need support?
You Have the Power to Dramatically Improve Your Chances of Getting Published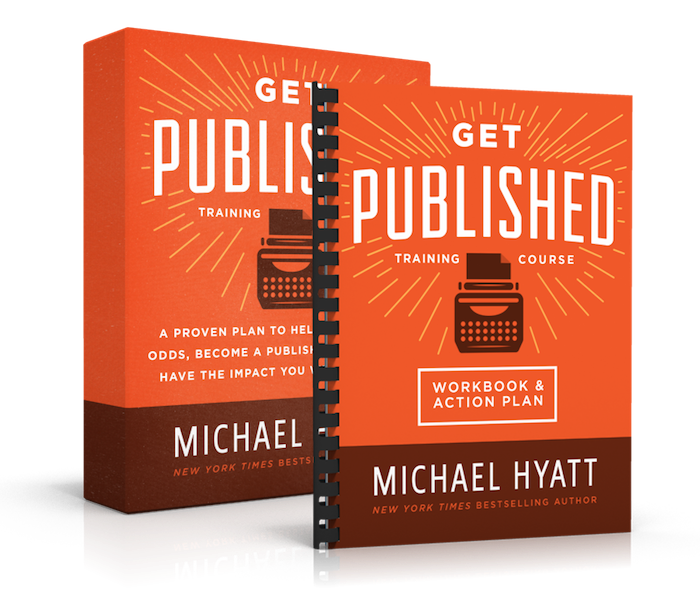 *Note: These images are for display. All purchase are digital download only.